Women's Empowerment cell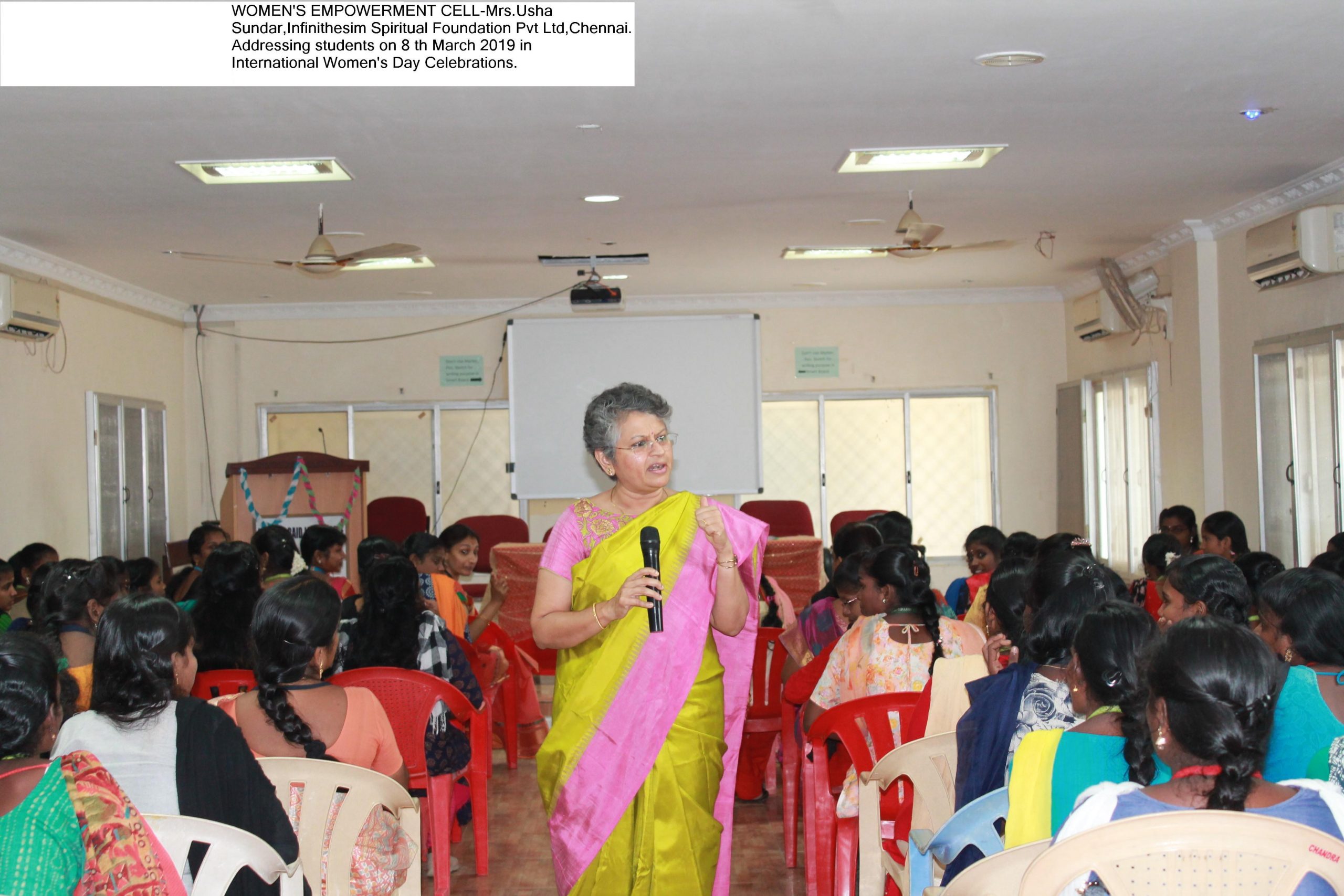 The Women's Empowerment Cell of DBJC has been established for our girl students life.
Women's empowerment is not merely about helping women, it is about building a more robust, stable and powerful society. Empowering women to participate fully in economic life across all sectors is essential to build stronger economies, achieve internationally agreed goals for development and sustainability, and improve the quality of life for women, men, families and communities.
Our college has established a "Women Empowerment cell" to make our students aware of women's rights and to insist on their role in the society. With a view to taking up women's issues and problems, this cell helps to create an awarness on their legal rights.
Vision
This cell gives importance to maintain and strengthen the status of women and to provide a safe environment for girls students and women employees of the college.
Mission
To make the girls students aware of their potential, our college strives to improve their quality through transfer of knowledge and technology
To empower the girls economically, socially, culturally and politically in order to make the fullest use of their potential for the growth of the nation.
Womens Empowerment Club ( WEC )