Introducing D.B.Jain
Dhanraj Baid Jain College is one of the premier institutions, established in the year of 1972 by the Tamil Nadu Educational & Medical Foundation. Spanning over 45 years of enriching value-based education and striving firmly towards the upliftment of Human Excellence.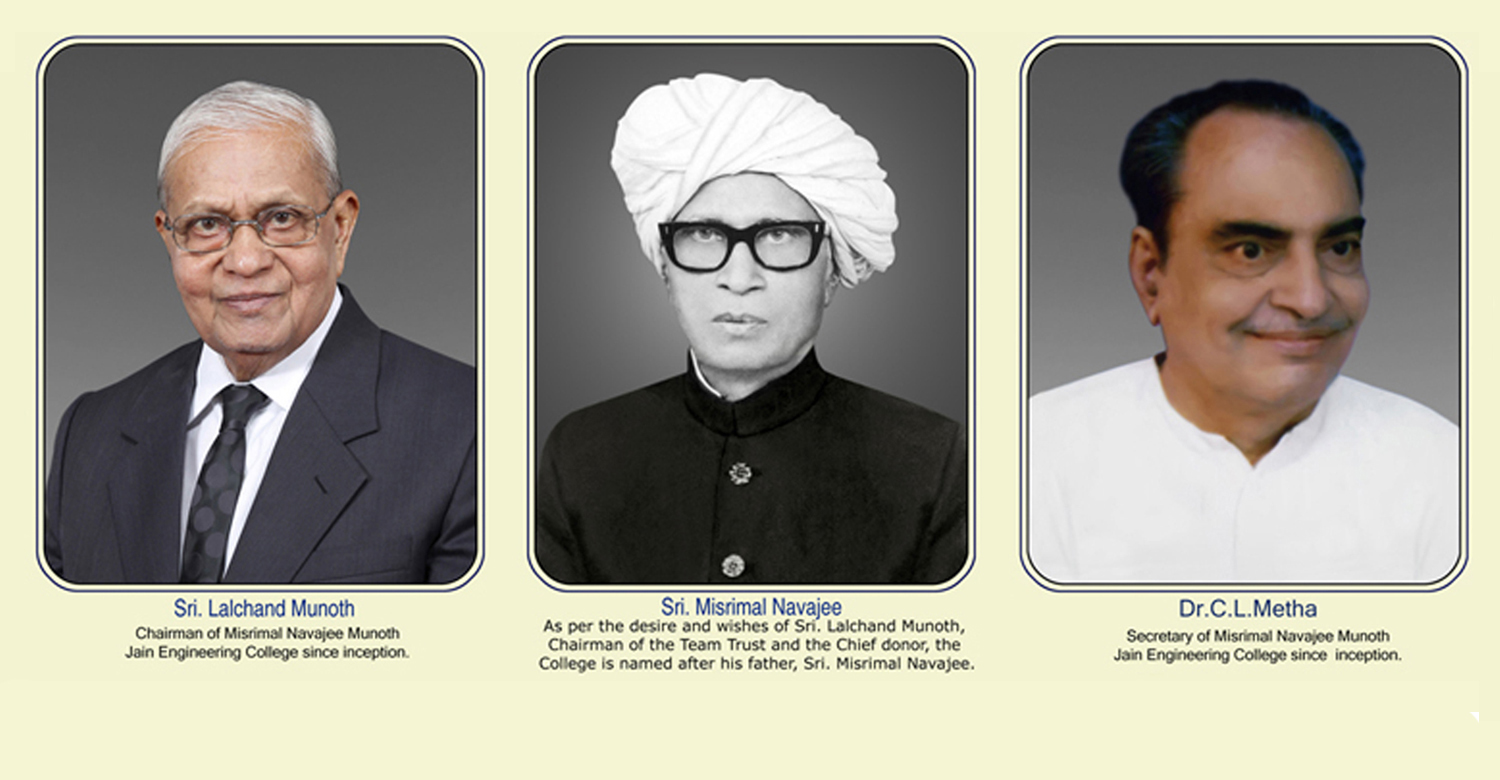 Dhanraj Baid Jain College is re-accredited with 'A' grade by NAAC in the year 2013 as a testimony to the academic distinction. As Equality of Education is the major motive of the founder, the college has fastened the fee structure to the lowest possible to help the downtrodden to reap the fruits of Higher Education. With a sprawling campus of 17.37 acres of land with over 1,07,000 Square feet of buildings, it is in Rajiv Gandhi Express ITway, Thoraipakkam, Old Mahabalipuram Road, Chennai,which is a vibrant and friendly place to live, study and socialize.
The College has enthusiastic and dedicated team of 122 faculty members who inculcate creative thinking through their stupendous Teaching and research abilities. The exceptional infrastructure acts a supportive aid, which helps in accomplishing the students' goals. The college offered 12 UG and 6 PG courses, Full Time MPhil, Part time and Full time Ph.D. courses and works continuously towards fetching the quality of research work as novelty is the essential investment in the future competences of the society.
The development of students' life is worth the effort, time and energy spent. The Management team of D.B Jain's Consistent and Unflinching effort helps in the progress of students through clubs such as NSS, NCC, youth red cross, Entrepreneurial development cell, women's empowerment cell, Internal quality assurance cell, red ribbon club, alumni club, environmental awareness club, value education club, sports council committee, student – welfare community etc..
It is no small honor as the placement records in the campus have been consistently high. Placement and training cell has been completely dynamic and provide quality services through well planned training and development programmes to face the external world and reach the aspirations in one's career path. Our Careers Service offers workshops, careers talks, job fairs and help with finding internships and full-time employment to help accelerate careers. Some of the distinguished recruiters are, WIPRO, Cognizant Technology Solutions, HCL technologies, Hexaware, Aditya Birla Group, Tata Consultancy services, Dell, Sutherland etc..
Dhanraj Baid Jain College concentrates both on the physical and the mental fitness. To channelize the youth and make them more proactive, physical fitness is fundamental.

The physical education department of the college has received various accolades for its consistent and energetic performance in all the events the students participate in, won trophies in many tournaments both national and state level.

With outstanding campus in a brilliant location, ample facilities, active community working for research excellence, which underpins a personalized education and well- drafted career success path, Dhanraj Baid Jain College is an elevating place to be in.